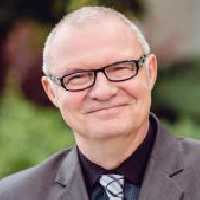 Jiří Bakalík
State Secretary at the Ministry of Agriculture, CZ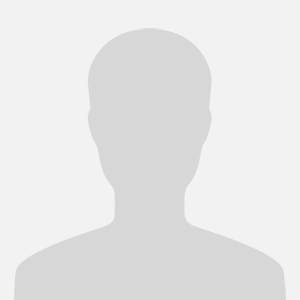 Radovan Barbořík
Javorník-CZ s.r.o., CZ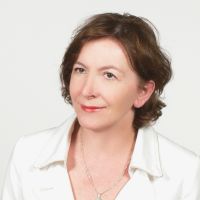 Urszula Bogusiewicz
DODR Wrocław, PL
Urszula Bogusiewicz is a main specialist in Lower Silesian Centre of Agricultural Advisory in Wroclaw. She is an engineer of agriculture. She is an expert of organic farming. She has a great experience as a agricultural advisor in area of organic farming and as a advisor in agri-environmental programme.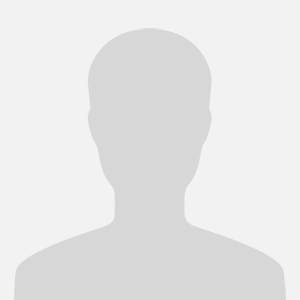 Přemysl Čech
Rodinná farma v Jeseníkách, CZ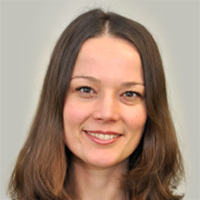 Dora Drexler
Managing Director of ÖMKi, HU
Dr. Dora Drexler is the managing director of ÖMKi, the Hungarian Research Institute of Organic Agriculture. Amongst others she is involved in the Healthy Minor Cereals FP7 project which deals with old varieties and land races, the OFEOF Leonardo da Vinci Project promoting on-farm education and training for farmers and advisors, and the Bio Suisse Soya from Europe project aiming at increasing organic soya production in Hungary. Latest, she participates in two Horizon 2020 projects called OK-NET Arable (EIP thematic network on organic arable farming) and DIVERSIFOOD (emmer and einkorn variety trials). In collaboration with research partners Dóra also works on the field of remote sensing and precision agriculture with the aim to tailor these technologies to the needs of Organic Agriculture.
Jan Gallas
Ministry of Agriculture - Director of Department of Environmental and ecological agriculture, CZ
Jan Gallas has been working at the Ministry of Agriculture since 2006. Since 2009, he has been assigned as head of unit of organic farming, and since 2014 he is a director of department of environment and organic farming. He has been representing the CR at the European institutions when negotiation the organic farming legislation. He is often a speaker at seminars and educative events for organic farmers and the general public as well.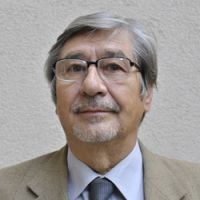 Josef Hanibal
IAEI Deputy Director, CZ
Before 1989: head of research teams for automated control systems (ACS) for agriculture (AGRODAT). After 1989: the Deputy Director (IAEI) for Informatics, agriculture cost surveys in farms of the Czech Republic. Establishment network testing businesses and Liaison Agency FADN CZ management. Participation in numerous national and international projects, assisting in implementation of FADN in other EU countries, since 2012 extending the sample of organic farms in FADN survey.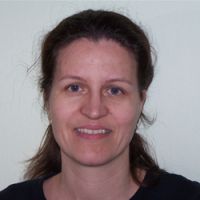 Andrea Hrabalová
consultant CTPOA, CZ
Ing. Andrea Hrabalová: Focused on organic farming since 2003. First as a researcher and Head of Agri-environmental policy department at ÚZEI, since 2014 as an external consultant for statistics and data about OF cooperating with ČTPEZ and Bioinstitut o.p.s. She is a member of the MoA Commission for the implementation of the Action Plan for OF development and participates in a number of international projects aimed at the development and evaluation of organic farming in the EU.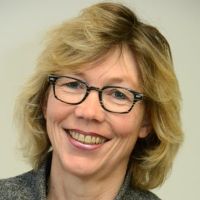 Beate Huber
Deputy Director and Head Department International Cooperation at the Research Institute of Organic Agriculture (FiBL)
The mission of Beate Huber's department is to develop and promote sustainable agricultural and marketing systems in developing and transitional countries in order to improve the well-being of poor rural households and to increase overall access to sufficient amounts of good-quality, fairly-priced food. This is achieved through research and market development projects. As an expert for certification and legislation Beate Huber has been involved in the development and revision of regulations and supporting the establishment of local certification bodies in Eastern Europe and Asia. She has been involved in various EU research projects such as CertCost, Organic Rules and the evaluation of EU Regulation. She is one of the initiators of the Anti-Fraud Initiative.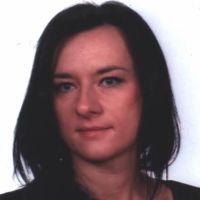 Dominika Jankowska
DODR Wrocław, PL
Dominika Jankowska is an older specialist in Lower Silesian Centre of Agricultural Advisory in Wroclaw. She is a PhD of agricultural sciences and her working area in AAC is animal husbandry and organic farming. She is also specialist of animal rights (dissemination of regulations of Animal Protection Act in Lower Silesia).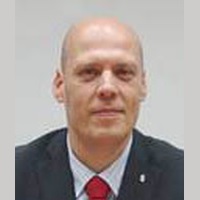 Daniel Jurečka
Director of ÚKZÚZ, CZ
Management of UKZUZ with 1070 employees and 27 workplaces throughout the Czech Republic. I am responsible for performance of administrative proceedings and other administrative activities, expert and testing tasks, inspection and supervision in the following areas: fertilisers and soil, feed, perennial plants, seed and planting material of grown plants, plant variety testing, protection against harmful organisms, plant protection products, organic farming.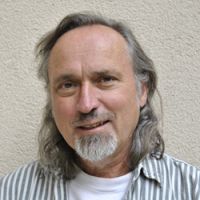 Vladimír Kostlivý
IAEI, Department of analysis, communication and provision of data FADN, CZ
Before 1989: researcher, head of computational laboratory - analyst, agriculture SW programmer. After 1989: co-operator of information system for the Federal Fund for Market Regulation in Agriculture; consultant - privatization and transformation projects, agricultural advisory services (MASDAR CE); SW developer (Agrobanka). Since 2012: researcher, Institute of Agricultural Economics and Information, Department of FADN Analysis, Communication and Data Provision, focusing on organic farming within the FADN survey.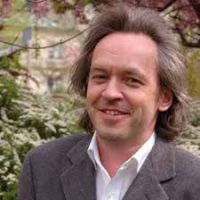 Andreas Kranzler
Director of FiBL AT
Andreas Kranzler is the managing director of FiBL Austria, he is involved in national (Bionet) and international (OK-Net Arable) projects focused on applied research an knowledge transfer.
Magdaléna Lacko-Bartošová
SPU Nitra, SK
Head - Department of Sustainable Agriculture and Herbology Slovak University of Agriculture in Nitra. Main activities and responsibilities: - full professor, research in the field of integrated and ecological farming systems on arable land, non-chemical methods of weed regulation, quality of cereals, non-traditional cereals, environmental impact of agric. practices; – dean – Faculty of Agronomy (2000-2003), dean – Faculty of Agrobiology and Food Resources, (2003-2006) accreditation of university and non-univ. study programmes, management of the faculty – financial, human resources, educational process, research and development; - vice- rector, international relations (2006-2010), management of international mobilities and international affairs of university; - state secretary, Ministry of Agriculture and Rural Development (2012-2016) – common agric. policy negotiation, international coordination. The organic production (OP) on the territory of the Slovak Republic was established in 1991. The milestones of this sector development were the first Slovak Act on organic production at the end of the 20th century, the accession of Slovakia into EU and the rural Development Programs with the regular subsidies for organic farms. The organically farmed area covers 9,3 % of the agricultural land, with 186 483 ha. Total number of operators were 552 (2015); 416 farmers, 83 food processors, 16 seed and feed processors, 97 distributors, 21 importers... Grassland covers 66,4 % of organically farmed land, arable land 32,6 %, orchards 0,86 % and vineyards 0,07 % . Average acreage of farm is large, 70 % of farms within the range of 10-500 ha. In west Slovakia region there is a prevalence of mixed farms, east and central Slovakia – prevalence of 100 % org. farms. More than 73 % of farms are with animal production, OP is more attractive in areas with natural constraints. Organic processors are concentrated in western part of Slovakia. There is an evidence of the shift from export based production to home consumption. The potential of GPP for food and catering services is not yet used.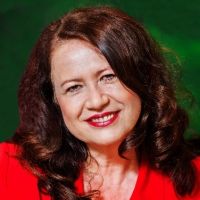 Bożena Maziarska
Deputy Director of DODR Wroclaw, PL
Bożena Maziarska is a deputy director of Lower Silesian Centre of Agricultural Advisory in Wroclaw since 8 years. She works in AAC since 25 years, earlier also as a agricultural advisor. Issues of Organic Farming are one of the main advisory tasks of AAC, which is cooperating with a farmers from Lower Silesia.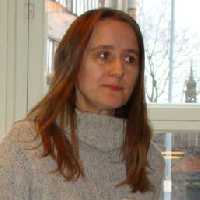 Merit Mikk
Estonian Organic Farming Foundation, EE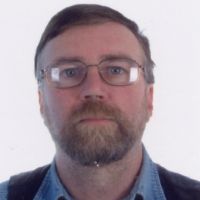 Miloš Pátek
družstvo České biomléko, CZ
Managing director Rubelit, Ltd. managing over 1,200 hectares of agricultural land since 1994. Since 2009, ecological regime aimed at producing organic milk from 300 cows červenostrakatých pieces. Since 2012, concurrently chairman Teams CZECH organic milk.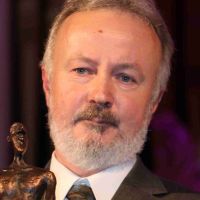 Zdeněk Perlinger
President of PRO-BIO Association of organic farming, CZ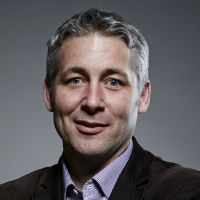 Jan Plagge
Bioland president; Vice President of IFOAM EU Group, DE
Jan Plagge is president of Bioland, the leading association for organic farming in Germany and South Tirol. On national level he is engaged as member of the Board of BÖLW. In 2016 he was elected as vice president of IFOAM EU. Before that he established together with other organic farmers the IFOAM EU Farmers Group and was their Chairman since 2012. Having been a consultant for organic agriculture and horticulture for 15 years he is familiar with the practice of organic farming for a long period.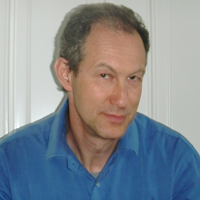 Thomas Rech
The Federal Ministry of Agriculture, Forestry, Environment and Water Management, AT
Responsible in the Ministry for Promotion of Organic Production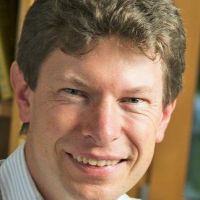 Toralf Richter
Department of International Cooperation, FiBL, CH
Dr. Toralf Richter is as an Agricultural Economist specialist in marketing, market research and the development of organic markets with a business and organic sector experience of more than 15 years. Presently he is working as senior consultant for Organic Market Development at FiBL. He is involved in ongoing projects for organic market development in Ukraine, Macedonia, Albania, Serbia, Bosnia & Herzegovina and Abu Dhabi. In the Ukraine organic agriculture is a quite young sector. Producers need certain support in capacity development. As there is no traditional structure of a state extension service available, other formats of knowledge transfer have to be estabished. The presentation describes an approach, which is mainly based on faciliateted peer groups of farmer networks, which are connected around leader farms in their regions.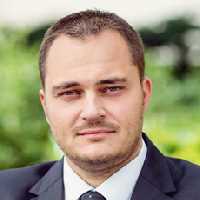 Pavel Sekáč
Ministry of agriculture - Deputy Minister for EU Common Agricultural and Fishing Policies, CZ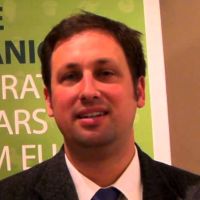 Marco Schlüter
OA expert and former director of IFOAM EU Group, DE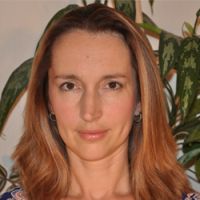 Hana Šejnohová
IAEI, head of Department of Agri-environmental Policy, CZ
Since 2013 I am working as a researcher at the Institute of Agricultural Economics and Information. I deal with statistical processing and the analysis of data on organic farming in the Czech Republic (in particular crop and livestock production, crop areas and distribution paths of organic production). I provide a foundation for policy proposals to promote sustainable and multifunctional agriculture for the environment and I participate in the evaluation of agricultural policy.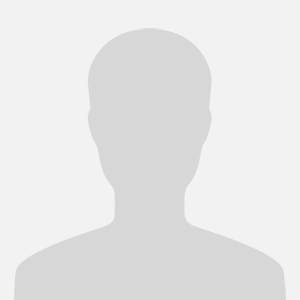 Stanislav Šindler
Javorník-CZ s.r.o., CZ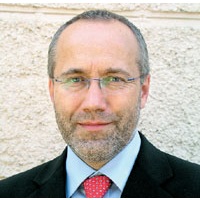 Jiří Urban
Director of Department of Crop Production, ÚKZÚZ, CZ
Kateřina Urbánková
Manager of PRO-BIO Association of organic farming, CZ
Kateřina Urbankova is manager of PRO-BIO Association since 2008. She is also member of several committees at the Ministry of Agriculture and president of board of the controlling organisation of organic farming KEZ.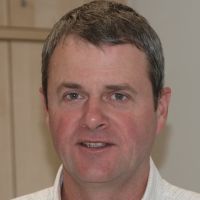 Klaus Wiesinger
The Bavarian State Research Center for Agriculture (LfL), DE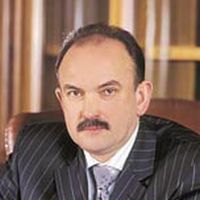 Oleksander Yushchenko
CEO, Galeks Agro, UA
Founder and leader of certified organic enterprise that are specialised on production organic crops, livestock products, processing.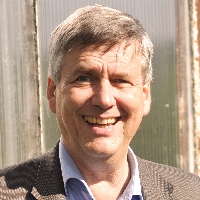 Tomáš Zídek
Ekofarma Skřeneř, CZ
Organizer: Felicius, o.p.s.
Residency: Za Kovárnou 422/19, 109 00 Praha 10
Office: Areál Výstaviště 67, 170 00 Praha 7
IN: 24852953
The company is registered with Prague Municipal Court under number O 1043